Apple devices, such as iPhones, iPads, and iPod Touch, are known for their smooth performance and user-friendly experience. However, like any technology, they can encounter issues that disrupt the seamless experience. Whether it's getting stuck in recovery mode, facing the dreaded Apple logo loop, or experiencing unresponsive screens, these problems can be incredibly frustrating. This is where AimerLab FixMate comes into play, offering a reliable solution for tackling various Apple device issues.
1. What is AimerLab FixMate?
AimerLab FixMate is a software tool designed to assist iOS device users in fixing 150+ common and serious issues that can occur on their iPhones, iPads, or iPods. It is developed by AimerLab, a company specializing in iOS-related software.
2. When will you need AimerLab FixMate?
When might you find AimerLab FixMate useful? This software can come to your rescue when your iPhone or iPad encounters various stubborn iOS issues, which may include the following:
iOS Mode Stuck Problems: This includes situations where your iPhone gets stuck in modes like Recovery mode, DFU mode, Configure mode, Guided Access mode, and others.
iPhone Screen Stuck Issues: FixMate can address problems like a black screen, white screen, blue screen, yellow screen, frozen screen, or even ghost touch screen.
iOS Update Errors: If you encounter issues during iOS updates, such as getting stuck on the restore screen, encountering "update requested," facing difficulties in verifying updates, or being unable to check for updates, FixMate can be of assistance.
iOS System Bugs: When your iPhone is plagued by issues like being stuck on the Apple logo, caught in a boot loop, disabled, unresponsive, continuously restarting, experiencing app freezes, and more, FixMate can help resolve these frustrating problems.
3. How to use AimerLab FixMate to repair iOS issues?
Using AimerLab FixMate to repair iOS issues is a straightforward process. This software is known for its user-friendly interface, making it accessible even to users without advanced technical knowledge. Here are the steps to use AimerLab FixMate to repair common iOS issues:
Step 1: Download AimerLab FixMate from the official website, and install the software on your computer.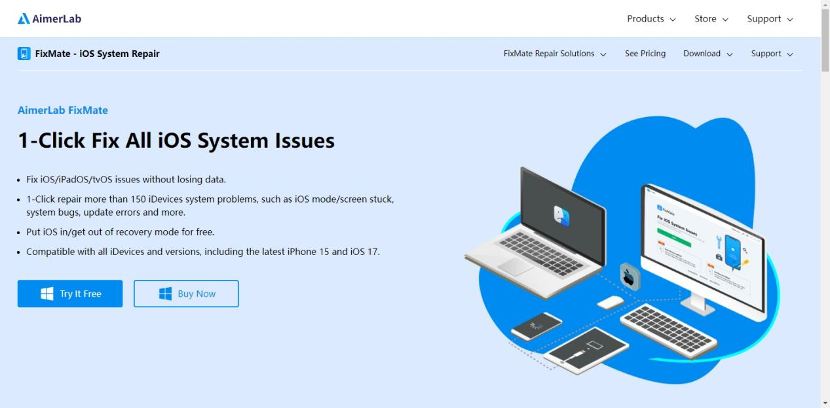 Step 2: Launch FixMate on your computer, then connect your problematic iOS device to your computer using a USB cable, and ensure your device is detected by the software.
If your device is not in recovery mode, and you want to enter it, click on the "Enter Recovery Mode" button.
If your device is stuck in recovery mode and you want to exit it, click on the "Exit Recovery Mode" button in FixMate.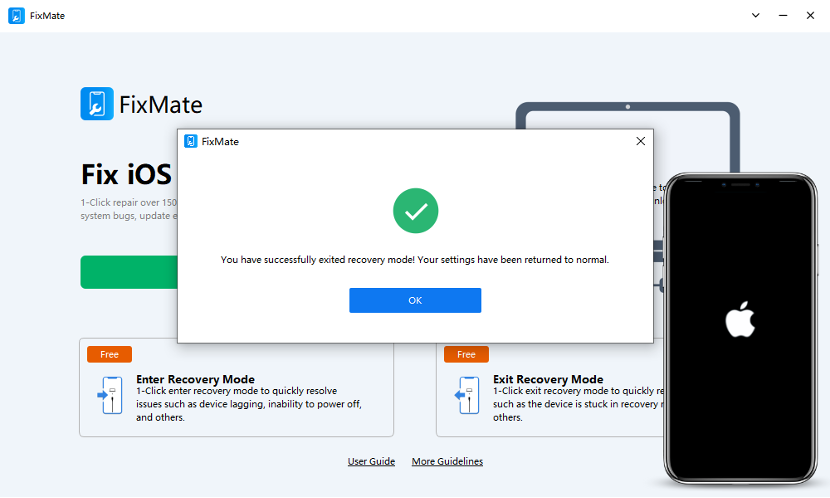 AimerLab FixMate will begin the process of exiting or entering recovery mode, depending on your selection. This process is generally quick, and your device's screen should display the progress.
Step 3: If you have other issues, click the "Start" button under the "Fix iOS System Issues" function to begin the repair process.
Step 4: Select the repair mode that best suits your situation. The "Standard Repair" mode is designed to address common iOS issues without data loss, while the "Deep Repair" mode is a more comprehensive repair mode intended for fixing complex issues. In most cases, starting with "Standard Repair" is a safe choice.
Step 5: FixMate will prompt you to download the firmware. This firmware is necessary to repair your iOS system. Choose the firmware version, then click "Repair" button and wait for the process to complete.
Step 6: Once the firmware download is finished, FixMate will start repairing your iOS system.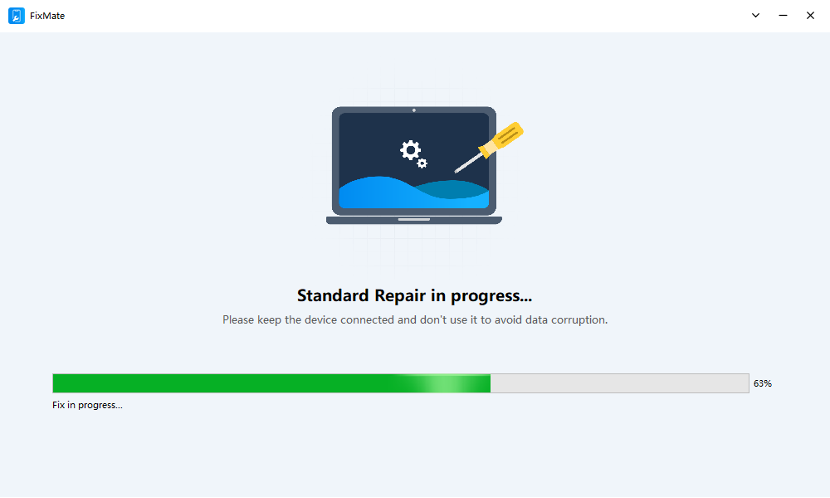 Step 7: After the repair is complete, your device will restart. You should now have a fully functional iOS device without the previous issue, and you can safely disconnect your iOS device from the computer.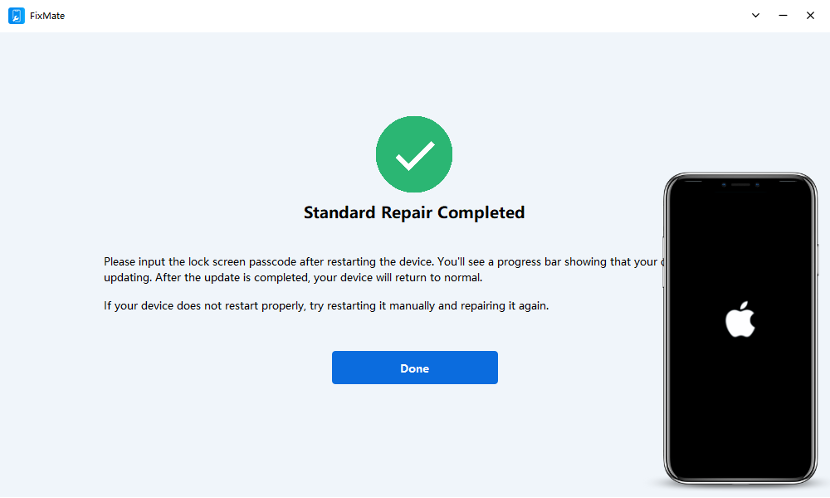 4. AimerLab FixMate Pros and Cons
Pros:
User-Friendly: FixMate's interface is intuitive and easy to navigate, making it accessible to a wide range of users.
Data Protection: In many instances, FixMate can fix iOS issues without causing data loss, preserving your valuable information.
Wide Range of Fixes: FixMate addresses numerous iOS problems, from recovery mode issues to black screens, making it a versatile tool for troubleshooting.
Cons:
Premium Features: While FixMate offers a free version with essential functions, some advanced features may require a premium subscription or purchase.
Not All Problems Solved: While it is highly effective for many common issues, FixMate may not be able to resolve hardware-related problems.
5. AimerLab FixMate Alternatives
When choosing a tool to repair your device, you may want to compare AimerLab FixMate with other competitors. Here are some alternatives to AimerLab FixMate for fixing iOS sysytem issues:
Tenorshare ReiBoot:Known for its high success rate in fixing iOS issues.
Dr.Fone – Repair: Offers comprehensive iOS repair with an easy-to-use interface.
iMyFone Fixppo: A free version of AimerLab FixMate with basic repair functions.
PhoneRescue: Combines data recovery and iOS repair features.
iTunes: Apple's official software for iOS device management and recovery.
The choice between AimerLab FixMate and its alternatives depends on your specific requirements. If you prefer a easier-to-use interface and a lower price, it's better to choose the AimerLab FixMate iOS system repair. You can purchase a FixMate pro plan from it's official website or get FixMate extra 25% off on AppHut.io.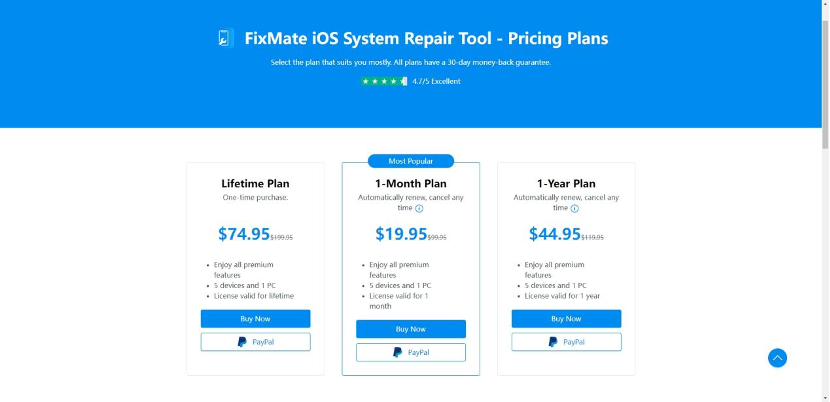 6. Conclusion
AimerLab FixMate is a valuable tool for anyone who owns an iOS device. It offers an elegant and simple solution to the often frustrating system issues that can plague iPhone, iPad, and iPod Touch users. Its user-friendliness, data protection capabilities, and compatibility across different devices make it a top choice for many. If you need to quickly and effortlessly fix common iOS problems without extensive technical knowledge, AimerLab FixMate is an excellent choice.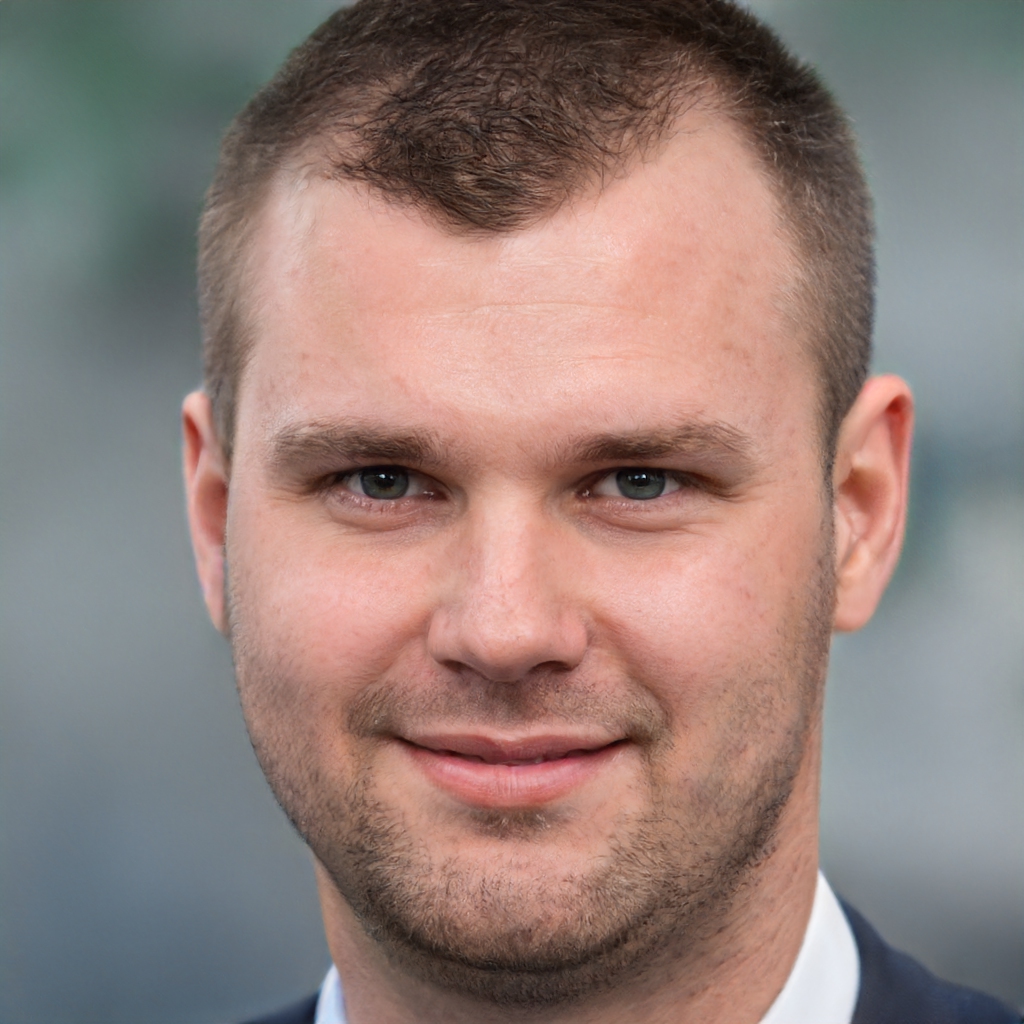 James is a great tech-geek and loves to write about different upcoming tech at TechyZip. From Android to Windows, James loves to share his experienced knowledge about everything here.