Consider this: you're studying something and you've become engrossed in it, and then the chapter comes to an end. You were about to dig down into the topic's imagination, but it abruptly ended.
What caused such events to occur?
Because the subject coursebook has limitations, it is prepared solely based on your syllabus. There is nothing wrong with it, but relying solely on syllabus-based textbooks will not answer your questions or provide you with a deeper understanding of topics.
To get the most out of your learning journey, you should have a supplementary book as a reference book that doesn't put a stop to your learning.
Class 12 Accountancy TS Grewal Solutions has been one of the greatest commonly read books for the subject of Accountancy by commerce students in Class 11 and Class 12.  Every year, before the start of the academic year, the CBSE board creates a new Exam Syllabus, and the CBSE releases study materials, blueprints, and exam patterns based on the most recent syllabus.
Accountancy is one of the most popular subjects among commerce students in both school and professional exams. If properly understood, it can be very beneficial and can help you improve your grades in school and other professional examinations such as CA, ICWA, CFA, and many other postgraduate courses. All students refer to TS Grewal accounting books because they clearly explain concepts and assist you in making your accountancy concepts more strong.
Ts Grewal Accountancy class 12 solutions are very detailed and they are clearly explained, so every student can use them to prepare for their boards and revise all chapters. The TS Grewal Accountancy solutions are widely utilized for board exams.
The following are the advantages of using TS Grewal textbook solutions for CBSE Accountancy:
The most widely used textbook solution book
The solutions have been created by the most recent CBSE accounting syllabus.
You can use them to revise during exams.
All difficult questions have been thoroughly explained so that students can easily understand the difficult topic.
 Chapter-by-chapter solutions have also been provided.
Why TS Grewal solution?
Superior to any reference book
TS Grewal solutions are widely regarded as the best study materials for all CBSE accounts students board students. You do not need to consult any references while studying for the exam. These books include every important detail, formula, and question to ensure that you are well-prepared for the exam.
Strictly adheres to the CBSE Curriculum
Another intriguing and significant advantage of studying TS Grewal Accountancy solutions is that they completely adhere to the CBSE's most recently released curriculum. As a result, students can access all of the questions and topics based on the most recent syllabus and exam structure. As a result, students are not confused between the two organizations.
The exercises in this are fantastic
The exercises of each chapter in the TS Grewal Accountancy solutions are generally quite important. If you strictly adhere to the textbooks and practice all of the questions after going through the entire chapter. You will be completely prepared to ace all of your upcoming exams.
Authentic Information
TS Grewal Accountancy solutions are written by expert teachers and trainers after extensive research on each subject's topics. These solutions for all classes will be double-checked by professional teachers before being published. As a result, these are the best resources for exam preparation and improving exam scores.
Provides a large number of problems to solve
TS Grewal Accountancy solutions also contain a large number of questions and problems that are important for final exams. Get all of the questions from the books and prepare thoroughly for the final board exams. For additional practice, TS Grewal Accountancy solutions experts provide several questions at the end of each chapter or book.
Improve your fundamental understanding
These books not only cover the entire CBSE curriculum but also help you to strengthen your fundamental knowledge in each subject. Nothing can stop you from answering questions of any difficulty level during the exam once you have mastered your fundamental knowledge.
It saves a significant amount of time during exam preparation
Exam preparation is a time-consuming task. Furthermore, students are prone to becoming anxious in the name of exams. However, if you study the books recommended by the CBSE board, your exam preparation will go much more smoothly than you anticipated. It will also be reflected in your final exam score.
It aids in the revision
No matter how hard you work to prepare for the exams, you must revise and practice enough to remember everything you studied. While revising, you should answer all of the questions in the exercise that follows each chapter. Once you've done this, you'll be an expert at answering any question on the exam.
Provides in-depth knowledge in simple language
These TS Grewal Accountancy solutions are designed to provide appropriate solutions and knowledge of inconvenient and straightforward language to all students, regardless of intelligence level. Every detail is described properly in these solutions to help you understand complicated topics and subjects more easily, and it clears all of your doubts.
It is sufficient to achieve the highest percentage on the CBSE boards
No matter how hard you study, getting the best grades appears to be a difficult task for every CBSE board student. The only simple rule for acing accounts exams is to thoroughly study the TS Grewal Accountancy solutions recommended by the board. Its simple and concise language will assist you in clarifying your doubts and applying them in the exam. That is how you can stand out from the crowd and achieve the highest possible score on the CBSE exam.
Conclusion
When it comes to achieving the highest possible grade in a class final exam or board exam, students frequently waste time looking for the best study materials when the best ones are right in front of them. TS Grewal solutions have been created for students by the most recent CBSE curriculum and guidelines. These books are excellently designed by the industry's best teachers and subject matter experts. As a result, studying these books will be extremely beneficial to all CBSE board students of all classes, as they provide clear insights into all of the fundamental concepts.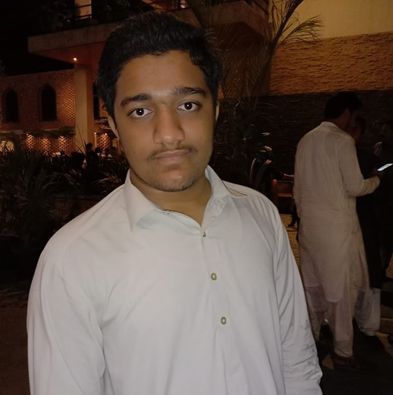 Addsion Is a Blogger and an SEO professional. Co-founder of dsnews.co.uk, I have 2 years of experience in SEO & 1 year of Successful blogging @ dsnews.co.uk. I have a passion for SEO & Blogging, Affiliate marketer & also interested to invest on profitable stocks.