ADEK Industrial Computer is a computer manufacturing industry on the industrial level. It also built repair parts of the computer. Here, ADEK Industrial Computer has created a
PCI motherboard with multiple features and adek.com as its website address to purchase it online at an affordable price. The first thing that we should note is that no matter what type of computer you have, whether business or personal computer. adek.com will always provide you with the best service for your needs and meet all your requirements, such as providing high-quality products and customer satisfaction guaranteed!
What Does PCI Slot Mean?
Many people have asked what the PCI Slot means. The answer is a bit more complex than you might think! A slot for attaching various hardware components such as network cards, modems, and sound boxes is commonly found inside computers that use spaces to communicate with each other or connect external devices into their system's bus structure. It was once used in DIY desktop computer design, but these days they're only seen on higher-end machines made by companies who know how important this feature is.
ATX Motherboards with PCI Slots – where do you need a computer?
At ATX Motherboards, we specialize in making industrial computers with PCI slots. Whether you need a Windows 98 computer or a modern-day PC with multiple expansion options for any industry and all operating systems, the ADEK company can help!
HD632-H81 Industrial Motherboard:
The HD632-H81 industrial motherboard is a long-life ATX board with 5 PCI slots, 1 PCIe x16 slot, and 1 PCIe x4 slot. This motherboard utilizes the Haswell architecture to accept Generation 4 LGA 1150 Intel processors as well established in their standard H81 Express chipset, making it suitable for any application where reliability matters most!
The MB-800V Industrial Motherboard: Meet Your Legacy ISA Needs
The perfect board for your legacy computer needs, the MB-800 offers three PCI slots and three ISA ones. It handles Socket 478 Pentium 4 or Celeron processor with up to 2GB of RAM; Intel 845GV chipset integrated video support–and all this in an ATX form factor that is long life? You won't find a better fit than we have here!
The MS-98A9 Industrial Motherboard:
This long-life ATX motherboard is the perfect choice for any high-volume production environment. It features FIVE 32bit PCI slots, 1 ISA slot, and each PCIe x16 &x4 slot! The well-established Intel Q77 Express chipset allows many advanced features such as Rapid Storage Technology or vPro. So you can be sure this board will work great with your current processor set up, whether it's Ivy Bridge architecture based on LGA 1155 sockets (Generation 3), SandyBridge.
The P4BWA Industrial Motherboard:
The long-life ATX motherboard with FOUR 32-bit PCI slots, 2 ISA slots, and each PCIe x16 & PCIe x4 slot is the perfect choice for your next Intel Quad-Core system. It takes advantage of Intel Fast Memory Access features to give you a fantastic performance boost in applications that require quick decision-making or data processing speeds!
MS-98H9 Industrial Motherboard:
The MS-98H9 industrial motherboard is a long-life ATX board with 4x 32 bit PCI slots, 2x PCIe x4, and 1slot PCIe X16. This product is based on the Sky Lake architecture, which can accept both Generation 6 & 7 LGA 1151 Intel processors. The well-established Intel Q170 chipset allows for features such as Intel Rapid Storage Technology or even an enhanced version calledIntelAMT (Active Management Technology).
Conclusion Paragraph:
Do you find yourself asking what PCI slot means? It's not the only type of motherboard that can be used in an ATX case. Depending on your needs and budget, you might also want to consider using a mini-ITX or microATX board. ADEK has all three types available for purchase! Visit our website today at https://adek.com/products/atx-motherboards-pci. CTP-300 is a carbon fiber thermal pad for many applications, which is highly flexible & has high thermal conductivity in the vertical (z-plane) direction.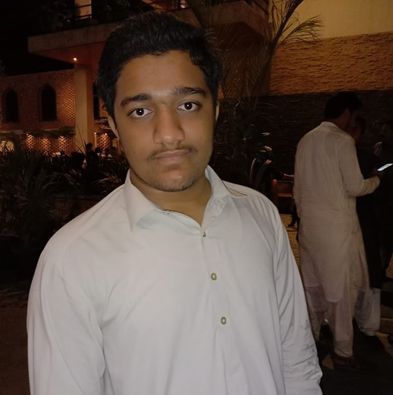 Addsion Is a Blogger and an SEO professional. Co-founder of dsnews.co.uk, I have 2 years of experience in SEO & 1 year of Successful blogging @ dsnews.co.uk. I have a passion for SEO & Blogging, Affiliate marketer & also interested to invest on profitable stocks.