ABTACH Pakistan has been successfully striving to give tough competition to over 2000 leading companies in Pakistan. Established back in 2014, the firm has struggled through heaps and bounds until it finally took off securing a position among the top 10 best IT firms of the country.
With the uncanny vision and strategic planning of its founders, the firm has withstand many hurdles and managed to deliver promising services and products. A close group of talented professionals who were hardly four to five in number started the company. However, within a short period of time, the firm has grown huge and expanded to more than two to three regions in the world. At present, there are more than a thousand dedicated professionals with offices in China and the US. 
ABTACH Pakistan with its unbreakable dedication and unmatched expertise has become the most favorable place to work and to get assistance from. From managing a healthy work environment to establishing result-oriented business model, the professionals follow innovative plans and cutting edge techniques.
The Skilled Teams & Hard-Working Professionals 
ABTACH Pakistan's real power lies in its professionals. The company welcomes fresh graduates who are seeking out for opportunities to grow in their career and to get optimum exposure of the market. It helps them learn through finest means and strategies. Providing them with ample resources and guidance of qualified leads, every individual gets the chance to see the big picture and polish their skills. 
On the other side, it has become the best place for creative-heads who have a vision to bring innovation in everything they handle. These professionals enjoy their time at ABTACH Pakistan working on premium projects and interacting with clients from all across the globe. 
The company has laid down systemic model to manage the teams and monitor the departments. This provides a huge growth plan for the employees who can embark on a prosperous journey through smart and hard work. There are different levels in the hierarchy that keeps the system sound and transplant. 
From offering an incredible health insurance plan to incentives and other facilities, the firm makes one unlock great benefits and gifts over every achievement. A good team ensures unbeatable success and that is proven in their highest quality services. 
The Outstanding Services ABTACH Pakistan Provides 
Information Technology has expanded greatly in Pakistan. It has allowed companies to interact and serve brands all around the world. The refined policies and liabilities have made it possible to export IT products without facing any complexities. 
However, the real challenge lies in meeting the unique demands of customers. For that, ABTACH Pakistan has established a leading customer support department that stays connected to clients round the clock. They cater to every single request without any delays or trouble. No matter how big or small a problem is, it is catered most skillfully. 
Now coming towards the IT services the firm provide most promising products. ABTACH Pakistan offers 360 digital marketing services, web and app development, Graphic designing, content writing and copywriting services. Let's learn about the shrewdness and acuity with each the professionals manage these services.
The Digital Marketing Wing of ABTACH Pakistan
ABTACH Pakistan has a massive digital marketing wing in its firm with over more than two to three departments each dedicated to handle a respective marketing category. The departments are equipped with skillful experts who put in their heart and soul to offering great results. From using advanced tools to incorporating meticulous strategy, the campaigns are designed to reach above par in the search engine thereby shaping the success pathway for the business with unbeatable positioning in the industry. 
With SEO on the boom, ABTACH Pakistan leaves no stone unturned to ensure sound practices and result oriented strategies. Keeping a close watch on the changing Google policies, the firm knows how to draw attention thereby positioning brands among the leading ranks in the search results. The department has some of the most skilled professionals from around the country with teams that never fail to deliver promising content and techniques. 
In the area of paid marketing, they have established an individual department who works on incredible ideas of taking over the digital market. Creating engaging and awe-inspiring ads to get more clicks, ABTACH Pakistan is well equipped with top-notch analytical tools and software that makes them one step ahead of those online battling to secure the leading position. They put in their acuity to drive out the results they aimed for. 
Social Media Marketing Department 
No one knows better than ABTACH Pakistan how to harness the power of social media. They utilize this marketing wing to its full potential. Adding ways and using strategies that can make brands consistent and desirable, the professionals at the firm have skillful techniques and tactics to draw attention. They are fully aware of the ways that can help dig out the benefits of all the leading social media platforms. Whether it's about creating short lived stories or creating interactive online contest, they know how to make a profile work.  
Apart from these three main marketing categories, ABTACH Pakistan focus on design and development services as well. 
Web Development and Design 
In the department of Website development and design, ABTACH Pakistan has beaten all of its rivals. It has surpassed competitors by hiring highly qualified and well-trained programmers, developers and strategist. When asked about the vision, the head of department stated that they mainly focus on creating customer centric design and websites that are more seamless and interactive. 
They use state of the art technology to create captivating sites and ecommerce stores. No matter which programming language you pick, they have the expertise that deliver powerful functionality. The interface of each website is mapped on a well-planned customer journey that leads them to an ultimate target. 
Tools, software and the strategy, these are three main resources with which the teams of ABTACH Pakistan are equipped and ensure to deliver the best of the services. 
App Development and Design 
There is no other company with such an all-rounded app department as that is present in ABTACH Pakistan. Whether it's about the business development wing or the production area, both of the two wings are fully resourceful and backed with a witty strategic planning. The firm has a stretched journey with uncountable inspiring feedbacks. ABTACH Pakistan delivers enthralling game apps, to responsive ecommerce store apps, to service based mobile applications that are developed with ultra-sleek graphics and unbeatable functionality. 
Ghostwriting & Engaging Content Creation 
ABTACH PAKISTAN has been the pioneers of ghostwriting industry. With the largest department in the company premises, the firm has contributed some of the most notable creations to the industry. Offering incredible book writing and content creation services to customers all across the globe, there is no other firm as flawless as ABTACH Pakistan when it comes to offering ghostwriting services.
Apart from this, for creating incredible marketing copies and content used for promotion and branding purposes, they have established teams with qualified teams. You can get to meet and greet some of the creative and highly skilled professionals at the firm who are passionate to creating most indulging and captivating narrations. 
In a Nutshell 
ABTACH Pakistan has given a new life to the IT sector of Pakistan. It has given an avenue to the professionals of the country to thrive and succeed. The firm has always withstand its polices and promises thereby establishing an unbeatable example to achieving employee satisfaction. The firm not only pays focus in ensuring premium services but has kept on improvising with the fast paced technological landscape thereby introducing innovative and most refines strategies.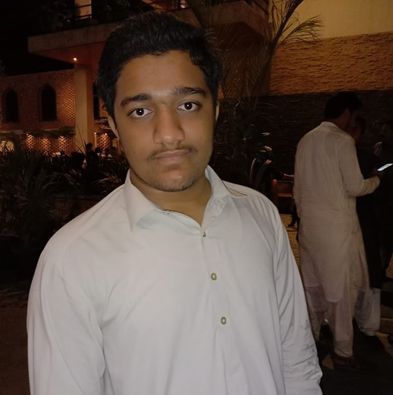 Addsion Is a Blogger and an SEO professional. Co-founder of dsnews.co.uk, I have 2 years of experience in SEO & 1 year of Successful blogging @ dsnews.co.uk. I have a passion for SEO & Blogging, Affiliate marketer & also interested to invest on profitable stocks.