If you're a small business owner, it's vital to know the most suitable online platforms and tools for the growth of your business. If not, you risk losing to competitors as more and more companies are going online.
One way to stay on top of the competition is to use the right eCommerce marketing tools. Consider business listing and social media marketing tools to reach a wider audience and increase sales.
However, it can be challenging to choose the right tools to grow your business when there are so many options available in the market.
In this article, we'll cover eight top eCommerce marketing platforms and tools to help you come out on top and win over customers.
Omnisend is an easy-to-use platform for eCommerce email marketing, push notifications, SMS and automation, do check out here.
Most Popular Platforms to Set Up Your eCommerce Store
Before launching your online business, it's vital to choose the right ecommerce website platform for your site. The key is to understand your needs and see which platform can best cater to them.
Let's have a look at the three best eCommerce platforms to find out which one is best for you.

WooCommerce is the best solution for those using WordPress. You can set up a store and customize your site's homepage design, menus, and structure.
WooCommerce lets you sell all types of products, including physical items, subscriptions, or digital content.
Since it is a WordPress plugin, the dashboard features a familiar interface to simplify business management. As your needs and budget grow, you can enhance your store using WooCommerce's free and paid extensions.
WooCommerce is also integrated with listing platforms such as Google Shopping and Facebook to help boost sales and market your business. Furthermore, you can track the performance of your marketing efforts with Google Analytics.
What's more, you can manage orders on the go because WooCommerce is available on iOS and Android.
If you need help setting up your business, WooCommerce comes with extensive documentation and a public support forum.
WooCommerce is free to use. All you need to do is purchase web hosting, buy a domain name,  and install WordPress before setting up your store.
BigCommerce is an excellent option for small business owners who expect to scale their business in the long run.
This web-based software comes with essential commerce features such as automated taxing, refunds and returns policies, and analytics reporting that offers insight into what works best.
To bring in more organic traffic, BigCommerce features built-in SEO tools, such as customizable URLs and access to robot.txt.
In addition, the platform provides cross-channel integration to sell on Amazon, eBay, and Facebook. BigCommerce also offers one-page checkout and shopping cart recovery to ensure a seamless customer experience.
In addition to ecommerce sites for sales, there are afiliate platforms that help you monetize your traffic
BigCommerce features a mobile-responsive design with all of its themes. Besides usual payment methods, the platform supports a number of digital wallets such as Amazon Pay, PayPal, and Apple Pay.
You can try BigCommerce for free for 15 days. If you'd like to continue using the platform, it offers four pricing plans, starting at $29.95/month.
Shopify is a popular eCommerce website builder, powering over 1.7 million businesses around the world.
The platform has robust store management features. For instance, it features customer profiles, letting you learn about your customer's shopping habits and order history.
Shopify encourages repeat shopping by offering account creation at checkout. That said, buyers can still make purchases as guests. What's more, you can offer free shipping after a particular cart value to increase order size.
In addition, Shopify is a great option for those who'd like to start a dropshipping business. Shopify is integrated with services such as Ordoro, eCommHub, and Inventory Source that help dropshippers connect to suppliers.
Shopify offers a 14-day free trial. Its plans start at $29/month. The Advanced Shopify plan costs $299/month and includes additional shipping rate calculation and international pricing features.
5 Top eCommerce Marketing Tools
In addition to a suitable eCommerce platform, you also need the right tools to grow your business in the long run.
This section will cover five marketing tools used for website design, project management, and social media. By employing them, you'll make sure your business stays ahead of the competition.
Google My Business is a free marketing tool that makes your business visible on Google Search and Maps.
With this tool, you can help customers understand your business profile by sharing its information, such as the phone number, address, website, and business hours.
In addition, you can publish other details – information on current special offers, latest updates, and product listings.
Another essential feature is the review section, where customers can rate and leave comments about your business. You can reply to reviews to establish a solid client-business relationship.
Remember that great reviews will double as social proof and encourage potential customers to make purchases.
Canva is a design platform you can use to facilitate the creation of visuals for your business. It includes templates for social media posts, marketing campaigns, web banners, and presentations.
Each template is individually sized for its platform. For example, visuals for Instagram posts and stories will have different sizes.
Once you've found a template you like, you can easily customize it via a drag-and-drop interface. You can swap photos, change the layout, adjust fonts, and add additional icons, illustrations, or frames.
You can also build a template design from scratch and choose the image you want to create. Use the sidebar tool to modify its design to your liking.
Trello is a project management tool you can use to create a well-organized marketing plan for your business. This way, you can keep your team on the right track and schedule promotions, ads, and marketing campaigns.
Trello uses boards and cards to establish a productive workflow. Authorized team members can leave comments, add assignments, and cross off checklists to create an organized work environment and maintain transparency.
Additionally, Trello supports other tools like Slack, Google Drive, Evernote, and Dropbox. It's possible to attach images, links, and other items to the cards.
Overall, Trello is an excellent option for small businesses looking for a simple project management ecosystem.
Buffer is a social media marketing tool that helps businesses build and grow their audience.
This tool lets users plan and publishes content on various social media platforms from a single dashboard. With Buffer, you can craft content for Instagram, Facebook, Pinterest, Twitter, and LinkedIn.
Buffer can also be used to coordinate your team and maintain a seamless workflow. You can draft posts, receive feedback, make changes, and review posts before publishing them.
This tool also features a calendar containing all of your planned content. This way, you can stay ahead of the curve and remain in sync with other team members.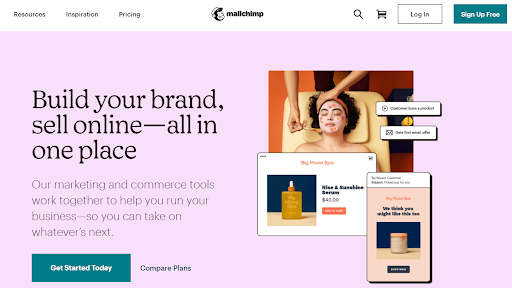 MailChimp is an all-in-one marketing tool for small businesses. Its features assist with audience management and marketing automation.
MailChimp focuses on building relationships with customers. The audience management feature can predict the demographics of your customer base and segment it based on their behavior on your site. This way, you can send personalized messages to customers for better results.
Meanwhile, MailChimp's marketing automation tool has a send-time optimization feature, which determines the best time to send out emails based on customer data. This eliminates the need to schedule emails manually.
To build strong relationships with customers, MailChimp features automated welcome emails which greet new subscribers and product recommendations that present customers with items they might like.
Conclusion
If you want your online business to succeed, it's essential to capitalize on resources and tools available online. This article discussed the following three eCommerce platforms to host your business site on:
WooCommerce. Best for people familiar with WordPress who want a scalable website.
BigCommerce. Most suitable for small businesses looking for extensive built-in features, such as easy checkout and mobile-responsive themes.
Shopify. An excellent solution for dropshippers as it is integrated with platforms such as Inventory Source and Ordoro.
And here are five eCommerce marketing tools to leverage your online presence:
Google My Business. Utilize it to promote your business on Google Search and Google Maps.
Canva. Create visuals for your business. Available templates include social media posts, posters, and banners.
Trello. Organize your marketing plan with the team and manage projects.
Buffer. Use it to plan and publish content for a variety of channels from a single dashboard.
MailChimp. An all-in-one marketing tool that employs automation and audience management features to grow your business.
Now that you know these eight essential platforms and tools, it's time to take action and start scaling your business. Best of luck!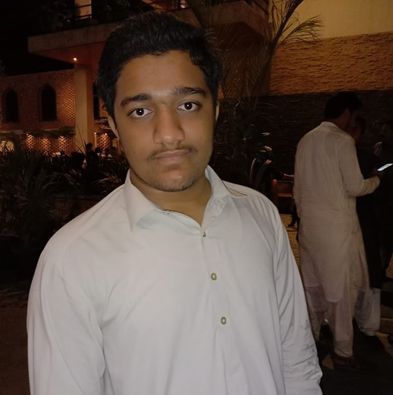 Addsion Is a Blogger and an SEO professional. Co-founder of dsnews.co.uk, I have 2 years of experience in SEO & 1 year of Successful blogging @ dsnews.co.uk. I have a passion for SEO & Blogging, Affiliate marketer & also interested to invest on profitable stocks.