A Bachelor's of art in animation is a three-year academic programme that can be your first step to entering the creative industry that can offer you lucrative career paths to top grow limitlessly. The course can equip you with extensive knowledge of animation and assist in building skills required to establish a successful profession in the creative industry.
BA Animation course is designed to teach the students a broad spectrum of the production method that combines classical animation techniques along with innovative technologies to make the graduates employment-ready. Throughout the course, the tutors emphasize on providing theoretical knowledge and practical skills with an industry-oriented vision. Hence, animation graduates can enter the world of animation and VFX with ease and competency.
Are you a recent graduate looking for a career path? If you have a creative eye, an animation course can polish your creativity and familiarize you with innovative tools to increase your potential to transform your passion into a profession. In this article, we've curated the top five reasons to consider a BA in animation programme.
Excellent job prospects in the diverse industry: The animation industry's multi-dimensional properties have led to the creation of tremendous job opportunities for graduates. With the emergence of digitalisation, the demand for talented and skilled animators has increased, creating a massive surge in job opportunities. The comprehensive knowledge gained during the graduation programme can open doors to enter industries like a production house, designing firms, websites, graphic designs, etc.
Increasing demands: The growth in the job market for qualified animators has been rising at an accelerating rate. It ranks among the fastest-growing sector globally because of its application in nearly every industry.
Global focus on emerging sectors: The animation industry is constantly getting international support. Pursuing graduation in animation can pave the way for a global career that can offer immense job
An integral part of the media and entertainment industry: The role of an animator in the IT and entertainment industry is very prominent because of the surge in the use of animation in sectors.
Satisfying and lucrative career opportunities: Job satisfaction is one of the most crucial factors that affect the performance of a professional in the job setting. An animation graduate can get numerous job opportunities in sectors, including game designing firms, animation studios, and production houses that pay them decently regarding their job roles.
Demand for qualified animators is accelerating due to the surge in demand for visual effects and animation in movies, video games, and the television industry. The careers in the animation industry is projected to grow 4% from 2019 to 2029, surpassing the average of other occupations.
The graduation programme in animation can acquaint you with efficient communication skills and a range of general and specialist knowledge and skills that are highly transferable across a range of careers. After completing the course you become competent to demonstrate mastery through project management. Develop technical skills with a complete understanding of theoretical databases relevant to the animation in a broader context. Apply now to know about the additional benefits of opting for a BA in animation programme!
Visit https://piticstyle.com/ for more interesting reads.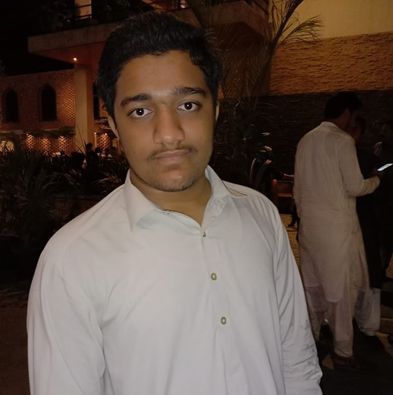 Addsion Is a Blogger and an SEO professional. Co-founder of dsnews.co.uk, I have 2 years of experience in SEO & 1 year of Successful blogging @ dsnews.co.uk. I have a passion for SEO & Blogging, Affiliate marketer & also interested to invest on profitable stocks.