OKRs provide a goal-setting framework to aid businesses in major operational changes. They improve focus on strategic objectives and have made it possible for most businesses to become successful. OKRs have helped many organizations align specific, measurable, and achievable goals for all levels in the organization. Below are answers to five common questions asked by new business owners about OKR.
What is an OKR?
The word OKR represents objectives and key results. OKRs are strategic goal-setting frameworks that help business owners track and improve business performance. There are two major components of an OKR- Objectives and key results. The objectives are the defined goals you want to achieve. They must be measurable, time-bound, and inspirational. On the other hand, key results aid in quantifying objectives. They are planned actions that provide specific metrics for measuring goal achievement.
OKRs drive results in your business by providing clarity on the prioritized goals, improving focus on the objectives, aligning creativity and efforts towards a similar target, and providing a quick and easy review process.
What benefits should you expect when using OKRs in your business?
Companies integrate the OKR framework in their strategic work plan to help them create a better focus for working and getting results. OKRs also provide a means for business owners to effectively communicate goal attainment strategies to their employees.
OKRs promote transparency and encourage trust between managers and teammates. Communication is improved once there is trust among employees and managers and this contributes to a better working environment and increased productivity.
OKRs are a great reminder of the purpose of every employee's role in a business. This leads to improved individual responsibility and teamwork. In addition, they increase insight and boost individuals' engagement.
OKR is beneficial in tracking regular progress. When a business fails to achieve an objective, OKRs are useful in analyzing the root causes. This makes room for more informed and effective decision-making when creating future business objectives.
Many businesses rely on the efficiency of OKRs when capturing cross-functional dependencies in organizational teams. This aids in improved resource management and allocation in the various organizational teams and departments.
Can OKRs be used in all businesses?
The best thing about OKRs is that they can be customized to suit different businesses whether big or small. You can use the OKR goal-setting framework to create personal, team, departmental, and organizational objectives.
Startup businesses often face more challenges than established businesses. Using OKRs will help new business owners define their objectives more clearly. Clarity of the goal is one of the catalysts that will drive productivity in the business.
What should you do to avoid losing focus on the business' OKRs?
You are more likely to have increased activities as your business grows. This makes it easy to lose focus on the OKRs. You should write a priority list every week to ensure you give more time to the tasks aligned with your end goal. Prioritizing your time will help you avoid distractions and unnecessary tasks.
You should hold weekly meetings to evaluate the progress made by each organizational level towards achieving the key results.
What are the common OKR mistakes?
There are several mistakes you should avoid when creating OKRs to ensure your goal-setting framework is efficient. They include;
Do not create unachievable objectives- it is important to critically analyze and determine whether you have the available resources and capabilities to achieve every objective you set.
Creating too many or few objectives- you should have three or four objectives. When the objectives exceed four, they may become unachievable; hence making your OKRs ineffective. On the other hand, one or two objectives may be too few to promote notable business productivity.
Poor tracking of OKRs- lack of proper monitoring of OKR progress will result in slow progress failure in achieving objectives.
Poor communication- ensure you give feedback to every level in the organization regarding the OKRs to help employees understand what is expected of them.
OKRs work better in a business environment with open communication.
Are you ready to use the OKRs for your business?
The answers provided above for the most common questions asked about OKRs have provided a better understanding of the framework. You can now comfortably use OKRs to grow your business today.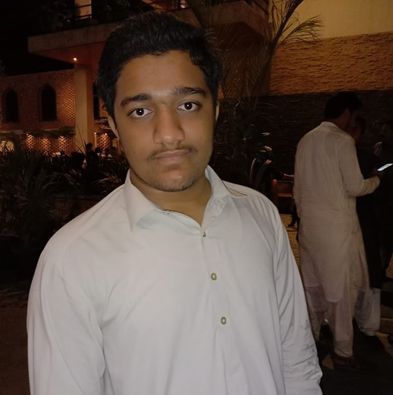 Addsion Is a Blogger and an SEO professional. Co-founder of dsnews.co.uk, I have 2 years of experience in SEO & 1 year of Successful blogging @ dsnews.co.uk. I have a passion for SEO & Blogging, Affiliate marketer & also interested to invest on profitable stocks.