1. Trying to build your dream PC when you're broke. You'll end up making a lot of compromised decisions and then end up wanting to upgrade everything later on when you're able to get more money. I think the $500 Ryzen 2200G builds I've seen look really good for the money if you just want to build a decent PC for the money and be done with it, but if you're going mid to mid-high range and are trying to build the machine you want to be proud of, save up more to get the parts you really want.

2. Watching 5-10 minute PC building videos. These don't go in enough details for beginners to understand. They skip steps or go over them too fast. Skipping over one step of a PC build could result in you spending hours trying to troubleshoot. Watch a 20-30 minute guide before building, even if it demands a lot out of your attention span. Paul's Hardware is a good channel for that. Honestly, even watching a video like that 2 or 3 times will save you more time than rushing and missing a step.
3. Wiring the power supply cables without preparation. Before you connect any of the wires, know where they all go. Map out a plan in your head on how you want to start connecting them so that it's less stressful when you build. Locate the following ports: SATA (storage), 24-pin (power), 8-pin (power), audio, CPU fans, case fans, PCI (video card). Otherwise, you might get the cables tangled/messy, have to undo and redo them in trial and error. Like I said above, 15 minutes planning can save you at least an hour of frustration.
4. Not knowing where the front panel connectors go in advance. i.e. The power/reset/LED +/- pins. Of all the people I helped build a computer, this was the most frustrating aspect of it for them. It should say on the motherboard manual or motherboard itself where they go.
5. Installing the video card early on in the build. That's just going to give you much less hand room. Install it toward the ends.
6. Buying non-PWN fans. Not everyone will need to buy aftermarket fans, but If you're going to spend money on aftermarket fans, it only costs a little bit more to get the 4-pins instead of 3-pins. Also, don't make the mistake of buying both 3-pin and 4-pin fans and then not being able to have PWM if you plan on putting them in a fan hub.
7. Installing the fans in the wrong direction. The front case and back fans should both be facing the same direction. Most fans are designed the same way; the "face" side of the fan sucks in the air and the "uglier" side of the fan blows out the air. Don't use your hands to feel which direction theyre blowing because it's deceptive. Instead, use a piece of paper and see what direction it moves.
8. Cheaping out on a motherboard. I'm not saying you need to spend $150+ or anything like that, but the cheaper motherboards often come with frustrating BIOS experiences and other weird limitations.
9. Cheaping out on a power supply. You don't think it'll happen to you but it very well may, somewhere down the road. Spending $80 for a power supply. Ideally, you'd like one that lasts longer and can go in your next build, or at least one with a nice warranty.
10. Buying a 1TB hard drive. For like $10 more, you can get a 2TB hard drive.
11. Not getting an SSD from the start. Yes, you could add one one later and move your OS to it, but it's a really huge pain in the ass. It's easier to JUST add a hard drive to a PC that already has an SSD if you need more storage.
12. Going for a highest-speed SSD instead of capacity. Some people will benefit from M.2 NVMe or Optane storage, but 90-95% of people won't notice the difference between a good SSD and an amazing one unless maybe they're transferring massive files on a regular basis. A good 500 GB SSD would offer most people more utility than a great 250 GB SSD.
13. Screwing around. When doing your PC build, separate the screws. Put the different screws in baggies or little containers so that you don't get them all confused (i.e. the cooler's screws from the case screws, from the motherboard's screws, etc.)
14. Trying to insert the 24-pin cable pieces one at a time. Conjoin them together and then insert them into the slots together.
15. Not inserting the 24-pin cable tightly enough. It needs to snap in tight. Pinch it against the end of the motherboard. At one point, during my first build, I thought my video card failed when really it just wasn't being supplied power due to a loose 24-pin cable.
16. If using AMD Ryzen, consider their pre-overclocked CPU's. Yes, overclocking can be done on normal CPU's, but it's between the stress tests, trial and error, working through the BIOS (or dealing with some software), if you're a total beginner, this might be time consuming or stressful. I were a total beginner and I wanted an overclocked AMD CPU, I would pay the extra $10-20 for the X version because time is worth money too.
17. Overspending on cooling. A good cooler might boost a CPU performance by 5-10%, but otherwise your CPU performance is 90-95% based on your CPU itself. If you're limited in budget, focus on getting the best CPU you can for your particular needs first before worrying about getting a great cooler. Liquid cooling is good for high-end builds, but it's a terrible bang for buck. The differences between a $50 air cooler and $90 air cooler are very diminished in returns. A $30 cooler like Be Quiet Pure Rock Slim is perfectly fine unless you're doing intense overclocking.
18. Neglecting the monitor. A lot of gaming builds I see are using a great GPU but have an underwhelming monitor. There's no point in buying a great GPU for graphics if you the panel you're viewing the pixels on doesn't have great colors or resolution. IPS panel monitors are recommended for vibrant colors; VA panels are also good. TN panels have relatively washed out colors and are not recommended unless the maybe your focus is getting high refresh rate monitor for competitive.
19. Getting "gaming" gear. I see merit in a gaming mouse, but otherwise, these things are overpriced and more about aesthetic marketing than functionality. Instead of a gaming chair, get a chair designed by a company that cares about comfort and posture. With the same money you buy a $150 gaming headset with middling audio quality, you can buy good headphones (AKG K240) and a good USB mic (like the Samson Meteor).
20. Don't mod your power supply or do any weird electrical work. Unless you really know what you're doing… You risk losing your investment.
21. Closing up the case before you're truly done. My first time, I had like 3 fake "mission accomplisheds" before I actually got it right. Make sure everything is working, and you're on Windows, and you're opening up a program. Screw all the panels back on once: when you're done.
22. Buying more RAM than you need right now. Dont panicbuy at alltime high price. Upgrading RAM from 8 GB to 16 GB is worth it at some point, but if you have a mid-range build and you're not doing any serious video editing/daw work, just get 8 GB now, and put that $80 toward more important things in your budget. You can always buy more RAM later and upgrade it with ease, so there's no hurry.
23. Getting Micro ATX for compactness. Micro ATX motherboards and cases are still massive behemoths, maybe like 15% smaller than regular ATX, but not that much smaller. If you really want a compact build, you need Mini ITX.
24. Having no warranties/returns. For essential parts like CPU, GPU, Motherboard, Power Supply, buy them from reputable retailers that offer reasonable warranties and return policies. Save your receipts and boxes.
25. A poor work environment. Do your build in a spacious area. Maybe a dining room table with everything cleared off of it. Don't do your build in a messy cluttered room where you might be scavenging around for boxes, manuals, screws and not know where everything is.
26. Installing the cooler incorrectly. Instruction manuals for coolers are unforgivably terrible. Firstly, the little metal fan clips attach to the sides – not vertically – (they should look like ears). Secondly, when mounting a cooler, you want to check the back of the motherboard to make sure the screws line up (or to add some kind of bolts in the back to fasten the screws). Third, assuming the heatsink of the cooler is medium to large size and your using a case with a conventional design, you want your fan to face the same direction that your case fans are facing.
27. Buying a PC case without knowing the details. Read the dimensions; and measure what it would look like on your desk. Watch a Youtube video of it (with good image quality/room lighting). Additionally, try to go for a case that is well ventilated. Some cases have artsy designs to them but neglects airflow. If going for a $60+ case, check if the case you're buying has dust filters.
Chuwi has a mission to be the world's leading technology partner for customised Laptop,tablet PC,mini PC experiences with uncompromised quality, stability, support, and performance.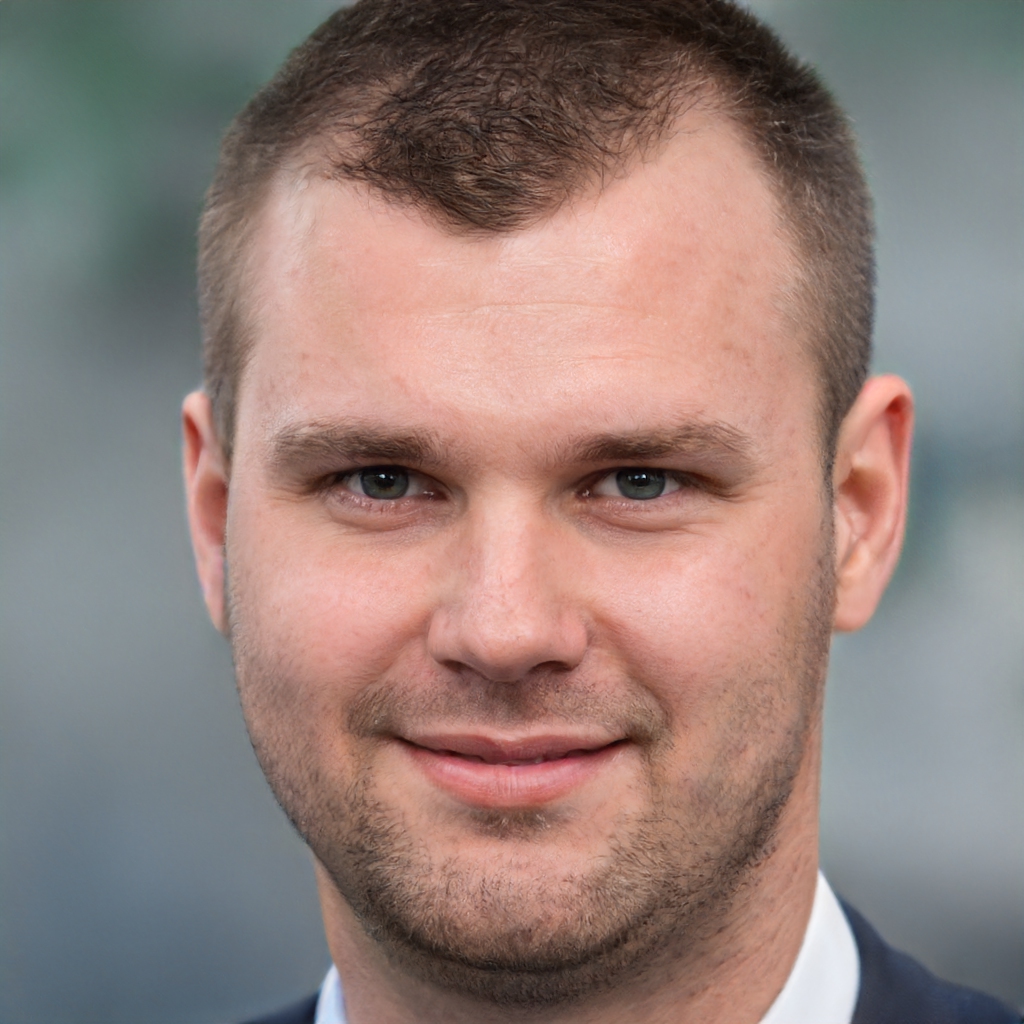 James is a great tech-geek and loves to write about different upcoming tech at TechyZip. From Android to Windows, James loves to share his experienced knowledge about everything here.