Delving into the complexities of the human mind, psychological movies offer mind-bending thrills and captivating storytelling. Netflix UK houses an impressive selection of films that will leave you questioning reality and exploring the depths of the psyche. In this article, we have curated a list of 10 must-watch psychological movies available on Netflix UK. Whether you're a fan of gripping mysteries or surreal narratives, these films are sure to captivate your imagination. And the best part? With the help of a reliable VPN, viewers outside the UK can also unlock access to these cinematic gems.
"Inception" (2010)
Prepare to have your perception of reality challenged in Christopher Nolan's mind-bending masterpiece, "Inception." With stunning visuals and a thought-provoking plot, this film takes us on a journey through dreams within dreams, blurring the lines between what is real and what is imagined. Starring Leonardo DiCaprio and an ensemble cast, "Inception" keeps audiences engaged from start to finish, making it an absolute must-watch for fans of psychological cinema.
"Gone Girl" (2014)
Based on Gillian Flynn's bestselling novel, "Gone Girl" is a gripping psychological thriller directed by David Fincher. This film delves into the complexities of a troubled marriage, as the disappearance of a woman raises suspicion on her husband. With intricate plot twists and outstanding performances by Rosamund Pike and Ben Affleck, "Gone Girl" keeps viewers guessing until the very end, delivering an intense and satisfying cinematic experience.
"Black Swan" (2010)
Exploring the dark underbelly of the competitive ballet world, Darren Aronofsky's "Black Swan" is a mesmerizing psychological drama. The film showcases Natalie Portman's breathtaking performance as a dedicated ballet dancer whose pursuit of perfection takes a toll on her sanity. With haunting visuals and an intense psychological exploration, "Black Swan" is an absolute must-watch for those seeking a thrilling and thought-provoking cinematic experience.
"Shutter Island" (2010)
Prepare to be immersed in Martin Scorsese's psychological thriller, "Shutter Island." Set in the 1950s, the film follows U.S. Marshal Teddy Daniels (played by Leonardo DiCaprio) as he investigates the disappearance of a patient from a remote mental institution. As the investigation unfolds, Teddy finds himself questioning his own sanity. With an atmospheric setting and expertly crafted suspense, "Shutter Island" is a cinematic masterpiece that will keep you on the edge of your seat.
"The Machinist" (2004)
Enter a world of psychological torment in "The Machinist," a dark and gripping thriller starring Christian Bale. The film follows Trevor Reznik, an insomniac machinist plagued by a series of disturbing events. As Trevor's reality starts to unravel, the line between truth and delusion becomes increasingly blurred. Bale's astonishing physical transformation and gripping performance make "The Machinist" a haunting exploration of guilt, paranoia, and the human mind.
"Eternal Sunshine of the Spotless Mind" (2004)
Love, memory, and the human psyche take center stage in Michel Gondry's "Eternal Sunshine of the Spotless Mind." This unconventional romance delves into the depths of the mind as it explores the concept of erasing memories. Jim Carrey and Kate Winslet deliver mesmerizing performances as Joel and Clementine, a couple who undergo a procedure to erase each other from their minds. As the memories unravel, the film takes viewers on an emotional and introspective journey that challenges our understanding of love, identity, and the power of memories.
"Fight Club" (1999)
David Fincher's "Fight Club" is a mind-bending cinematic experience that defies expectations. Starring Brad Pitt and Edward Norton, the film follows an insomniac office worker who forms an underground fight club as an outlet for his repressed emotions. As the story progresses, the line between reality and fantasy blurs, leading to an unexpected twist. With its dark and thought-provoking exploration of masculinity and identity, "Fight Club" is a psychological masterpiece that demands multiple viewings.
"American Psycho" (2000)
Based on the controversial novel by Bret Easton Ellis, "American Psycho" dives into the disturbing mind of Patrick Bateman, a wealthy investment banker with a sinister secret. Christian Bale's chilling portrayal of Bateman captures the character's obsession with appearances, status, and violence. The film explores the blurred boundaries between reality and delusion, challenging the audience's perception of sanity. "American Psycho" is a gripping and unsettling exploration of the dark side of the human psyche.
"The Prestige" (2006)
Christopher Nolan returns to our list with "The Prestige," a tale of obsession and rivalry set in the world of 19th-century stage magic. Starring Hugh Jackman and Christian Bale as rival magicians, the film delves into themes of sacrifice, deception, and the destructive power of obsession. With its intricate plot, unexpected twists, and thought-provoking exploration of identity, "The Prestige" is a mind-bending thriller that will leave you mesmerized until the final act.
"Donnie Darko" (2001)
Closing our list is the enigmatic and thought-provoking "Donnie Darko." This cult classic follows Donnie, a troubled teenager who begins to experience strange visions and encounters with a mysterious figure named Frank. As the line between reality and delusion blurs, the film explores themes of time travel, destiny, and the nature of existence. With Jake Gyllenhaal's breakout performance and its haunting atmosphere, "Donnie Darko" is an unforgettable journey into the depths of the human mind.
Want to Watch from outside the UK?
For viewers residing outside the UK, the desire to enjoy these incredible psychological movies on Netflix UK may seem out of reach due to regional restrictions. However, with the help of a reliable VPN, viewers can bypass these limitations and unlock access to Netflix UK's vast library of content. By connecting to a VPN server in the UK, viewers can virtually change their location, enabling them to indulge in these mind-bending films from anywhere in the world. With a good VPN service, users can transcend geographical boundaries and immerse themselves in the captivating world of psychological cinema on Netflix UK.
Conclusion
Netflix UK offers an impressive array of psychological movies that push the boundaries of storytelling and delve into the complexities of the human mind. From mind-bending thrillers to introspective character studies, these films captivate audiences with their thought-pro voking plots, exceptional performances, and immersive storytelling. Whether you're a fan of intricate mysteries, surreal narratives, or thought-provoking explorations of the human psyche, Netflix UK has something to offer.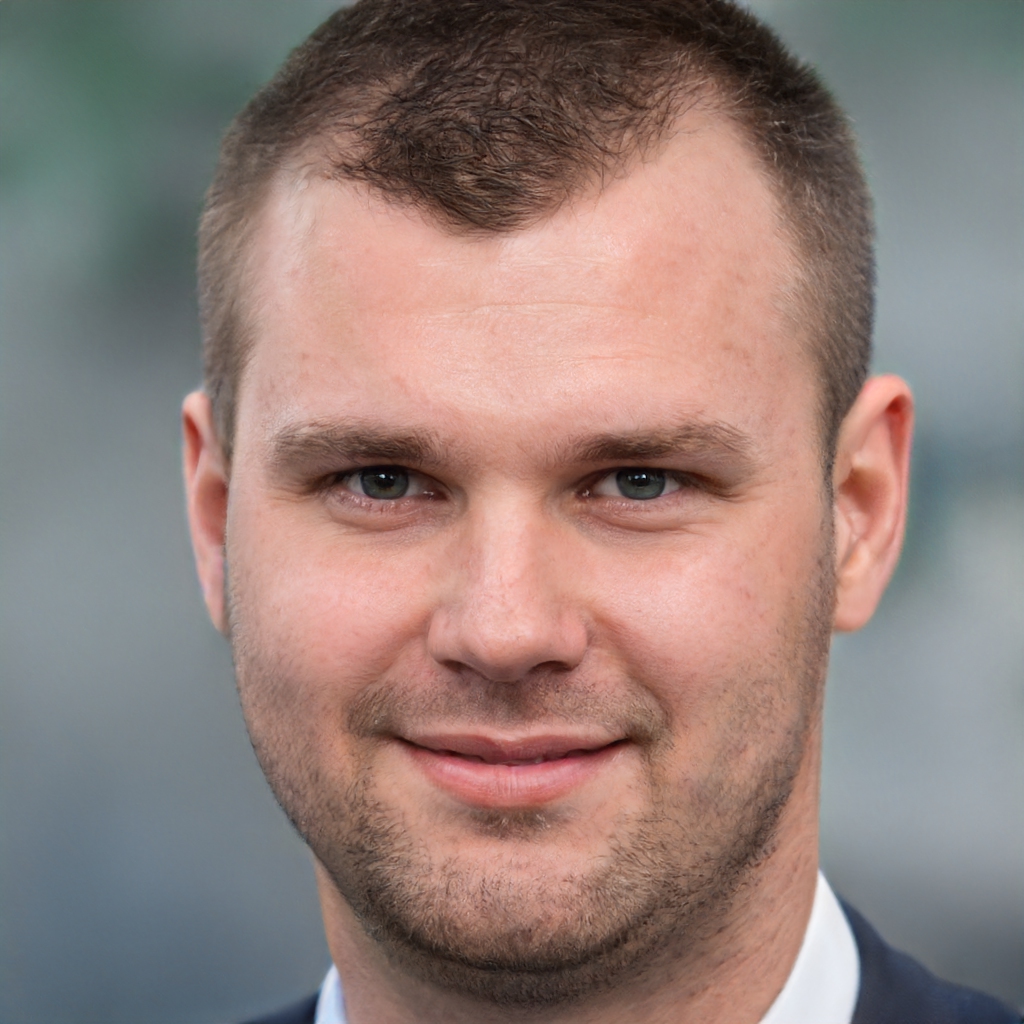 James is a great tech-geek and loves to write about different upcoming tech at TechyZip. From Android to Windows, James loves to share his experienced knowledge about everything here.